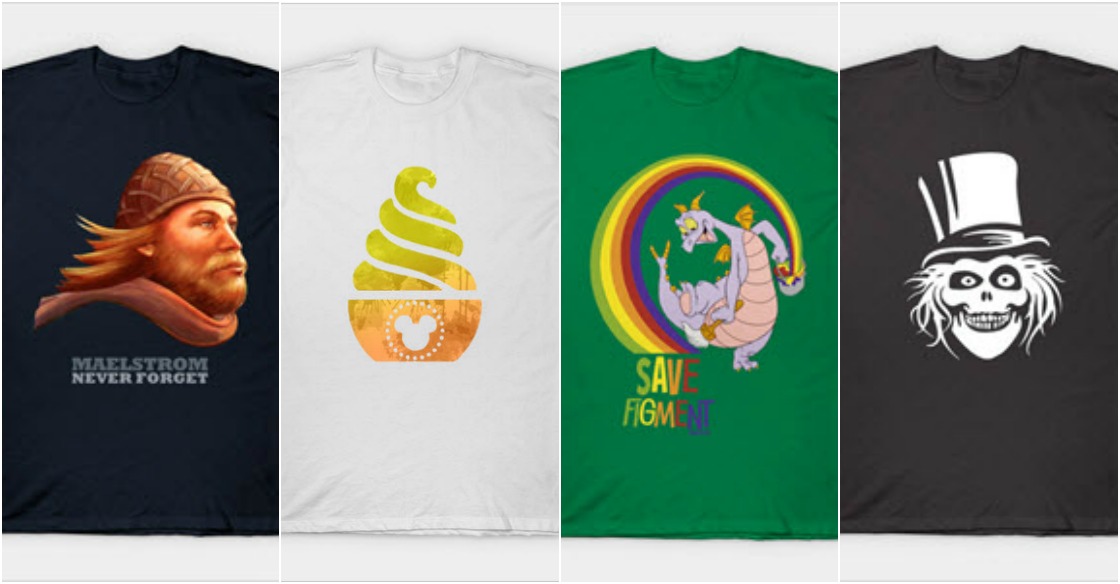 When I go through my summer t-shirts, I find that over half of them are related to Disney in some way. My favorites are the ones that aren't just a Mickey head or a Disney logo but rather that say something about what I love about Disney. I especially love the ones that only a true Disney fan will understand and appreciate. Because of that, I am absolutely in love with the "Disney-inspired" shirts from TeePublic. Here are a few of my favorites and why: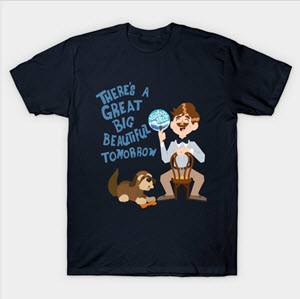 If you are a fan of the Carousel of Progress, this shirt is for you. I think it's actually my husband's favorite ride. My family will be the one in the back singing "It's a Great Big Beautiful Tomorrow" every time the set moves. We'll also be looking for new hidden Mickey's in the Christmas scene and laughing louder than everyone else at things that probably aren't that funny.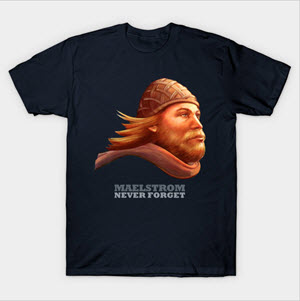 Maelstrom Viking "Never Forget" Shirt
I'm not going to say I don't like the Frozen ride, but I will say that I already miss the Maelstrom. I mean, my family still chants "Disappear! Disappear!" on the Frozen ride because it just doesn't seem right without it.
Paging Mr Morrow, Mr Tom Morrow Shirt
While it might officially be called the Tomorrowland Transit Authority, it's just the People Mover to me. Something about "Paging Mr. Morrow" just cracks up my family. But don't get me started on how they changed the "Now entering—Space Mountain…"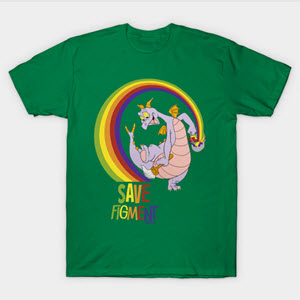 If this were Figment alone, I would love it. But the fact that it is "Save Figment" brings a tear to my eye. With rumors of the possibility that Figment may disappear from EPCOT forever, I need this shirt now more than ever. "One little spark, of inspiration…" <sniff sniff>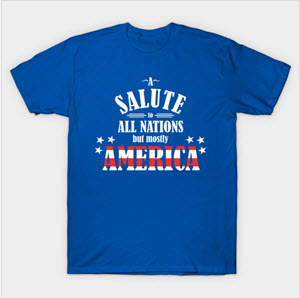 A Salute to All Nations (But Mostly America)
One of the funniest lines in Muppet Vision is when Sam the Eagle announces that the finale will be "A salute to all nations, but mostly America." I mean…what else would you expect from Sam the Eagle? I can't think of a better shirt to wear this 4th of July.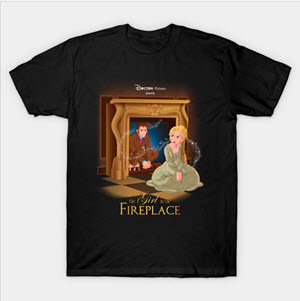 The Girl in the Fireplace T-Shirt
I'm including this last one for those of you who are (like me) both Disney fans AND Doctor Who Fans. It's inspired by one of my favorite Doctor Who episodes and made to look like a Disney movie. It's pretty perfect. But it's also just another example of the types of creative shirts you will find on TeePublic.
And this is just the tip of the iceberg! There are hundreds of shirts to choose from in all different kinds of styles. Some are image only, some are text, and some are a combination. They are based on Disney characters, movies, rides, and music. Many of them can be customized onto different types of shirts (t-shirts, sweatshirts, hoodies, etc) for males or females in a variety of sizes up to 5XL.
Visit TeePublic to see all of the different shirts and how you can customize them.