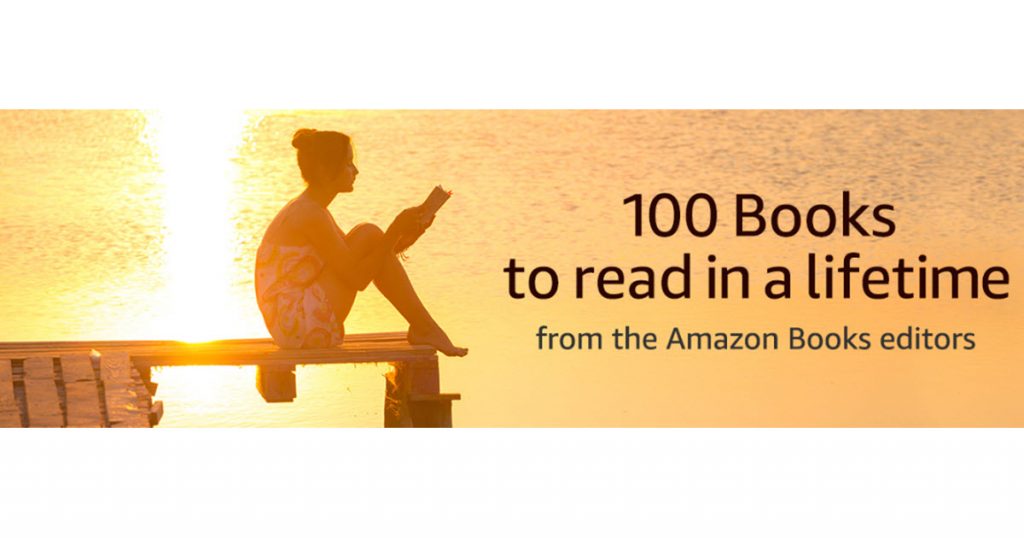 Amazon released a list called "100 Books to Read in a Lifetime," and I was immediately drawn into it. I'm an avid reader but often read a lot of "fluffy" books just to escape. I made a promise to myself last year that I would try to read at least a few books with more meat each year, and I have been fulfilling that promise so far.
I love this list because you don't have to agree with everything on it, but you can get some really good ideas of books that, in general, you should read for some reason. They may be historical, scientific, funny, scary…it's a whole hodgepodge of reading ideas.
I've read some on the list: "Are You There, God? It's me, Margaret," "Charlie and the Chocolate Factory," "Gone Girl," "Goodnight Moon," "Great Expectations," "Harry Potter," "Me Talk Pretty One Day," "The Diary of Anne Frank," "The Great Gatsby," "The Hunger Games," "The Immortal Life of Henrietta Lacks," "The Lighting Thief," "The Stranger," "The Very Hungry Caterpillar," "To Kill a Mockingbird," "Where the Sidewalk Ends," and "Where the Wild Things Are."
I've also seen a couple of the movies, like "Right Stuff" and "Moneyball."
I own a couple but haven't read them yet, like "The Giver" and "The Book Thief." I've actually tried to read "The Book Thief" about 3 times and could never get into it. Maybe I will give it a try again.
More than a few of the books come with some contraversy such as "The Fault in Our Stars" and "Lolita."
Of course, Amazon makes it very easy for you to buy the books on their list when you click on them (both in print and on Kindle). Some of them are available for at little as $6.
What do you think about Amazon's list? Are any of them your favorites? Will you read any of them based on their suggestion that they are books everyone should read at some point?