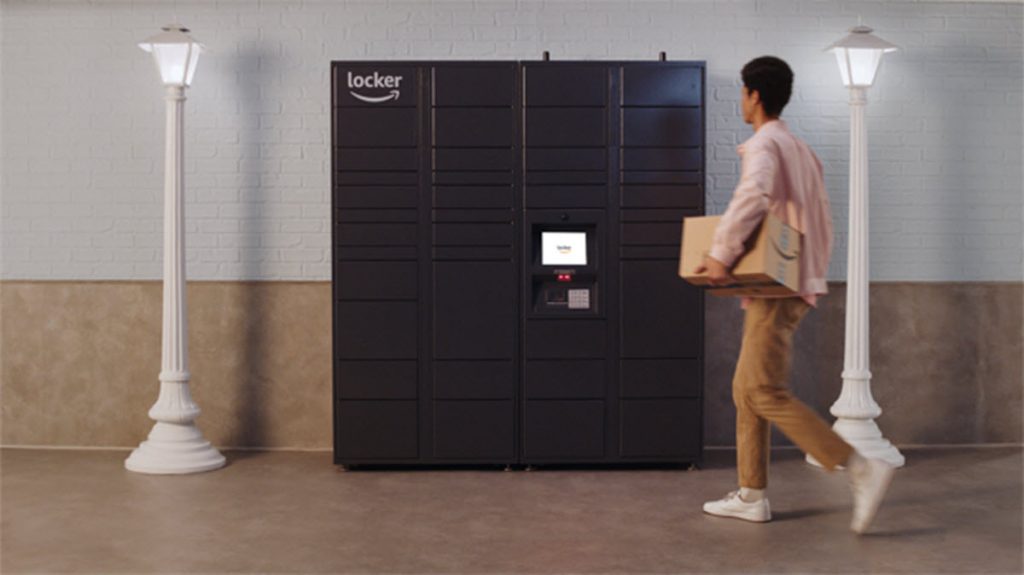 This is a quick tip for those of you who need to get something to your college students quickly. It doesn't always work, but it has already worked for us a few times on two different college campuses. Amazon Lockers!
I don't know what the mail and package situation is like at every school, but my girls have frequently found themselves in situations where even if I send a package to them, it could take an extra few days for them to be able to pick it up.
For example, our Indianapolis Amazon warehouse is about an hour from my house and a little over an hour from younger daughter's campus. However, because of the shipping routes, I can often get things to my house the next day that will take 3 days to get to her. However, she has an Amazon locker that is about 20 minutes from her campus and items will get there the next day. So if I need to get something to her quickly, I am better off sending it to the Amazon locker and having her go there to pick it up.
Another example is when mail rooms are closed. Older daughter was on campus last summer when the mailroom was only open limited hours and not at all on the weekend. If I sent something to her, it would make it to campus by the next day, but the mail room wouldn't be open for her to pick it up for a few days. Instead, I could send it to the Amazon locker just 10-15 minutes from campus and she could pick it up there the next day.
In each case, the girls were given about 3 days to pick up the package from the locker, and the locker location was open from early morning to late at night. That made it even more convenient for them to find a time in their schedules to be able to go get it. Often younger daughter's school mail room is only open while she is in class.
(As an aside…. we used the Amazon locker once when we were in Disney and needed a FitBit charger. It was easier to order on Amazon and pick it up at the locker 10 minutes away the next day than to drive around and try to find the right one in Orlando!)
If you have never used an Amazon locker, it's super easy. When you are placing the address you want a package shipped to, you can just search for the locker closest to where you need it to go. The other person does need to be able to log into your Amazon account to work, so it is really only for sending things to yourself or family. But it has saved us in a few sticky situations like last-minute school needs and chargers!
Visit Amazon for more detailed instructions on how to order or collect from an Amazon Locker