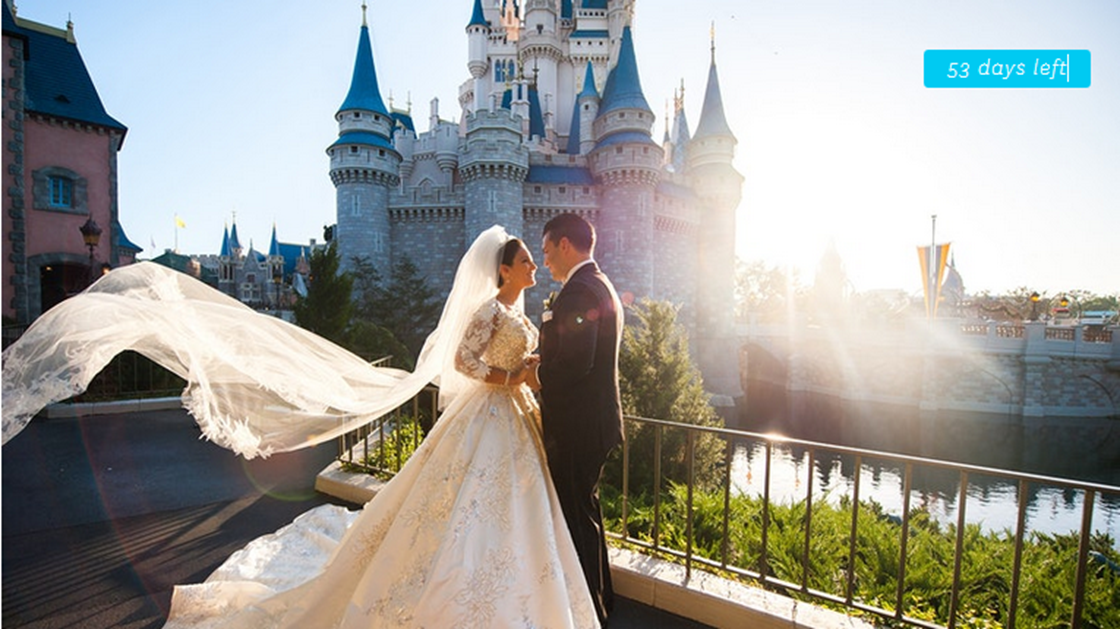 Added! Use code DECEMBER100 and get 100 bonus entries!
Omaze has announced its latest opportunity to support a terrific cause and have a chance of winning an amazing Disney experience. There's a lot to unpack in this, so stick with me!! I'm going to tell you about the prize, how you enter, who gets the donations, and how it all works.
First…the unbelievable prize. The winner will get a ceremony in the Magic Kingdom at Walt Disney World. It includes a pre-reception at Gaston's Tavern with entertainment and food. The reception will then be held for 50 people inside the Be Our Guest Restaurant (arguably the most beautiful restaurant in the park!). You'll get a dedicated wedding planner, photographer, and videographer. You'll also get a honeymoon at Disney with 2 6-day park hopper tickets (guests get a 1 day ticket). Includes roundtrip airfare and 5 nights at a Disney hotel.
I'd definitely renew my vows for that!!
Second…to enter. The way you enter is to make a donation to Give Kids the World Village through Omaze. $10 will get your 100 entries. The more you donate, the more entries you get for your money.
Third…the cause. Give Kids the World Village is a cause so near and dear to my heart. In fact, one of my very closest friends' families was gifted a vacation by them. It's a "wish" type organization that gives families a chance to visit Disney World and helps them in ways you can't even imagine. From planning to health care options at the hotel to special transportation, they think of everything. They truly make dreams come true for deserving families.
Finally….Omaze. I've done a lot of research on the company as a whole to see if it is legitimate. I have seen complaints from people who are mad that Omaze is a for-profit company but raising money for charitable causes. The reality is that what they do is quite ingenious. They partner with major brands and destinations to raise money for real causes. Yes, they keep a percentage of the donations (part profit and part costs of running the site and campaigns). But the charities DO make money from it. In fact, they get 80% of the donation, which is pretty good considering they are not expending any costs themselves or the campaigns. Yes….you could donate directly to the charity and the charity would get 100% of the funds. But then you wouldn't have the added chance of winning the awesome prizes!
Visit Omaze today to see how you can support Give Kids the World Village and have a chance at this great trip! Take a look around the site for other similar experiences for other charities.