We are fortunate to be partnering with Viator not only to help you find fun things for your family to do in Orlando but also to give away a $100 gift certificate to help you get there! Plus, everyone who enters will receive a special discount when the contest is over for you save on the attractions listed below. Thanks to Viator for providing these recommendations and the prize!
When you think of top things to do in Orlando, Florida, the first thing that tends to spring to mind is Walt Disney World.  However it's easier than you think to have as much fun in other lesser known attractions, tours and amusement parks while you visit Orlando.
LEGOLAND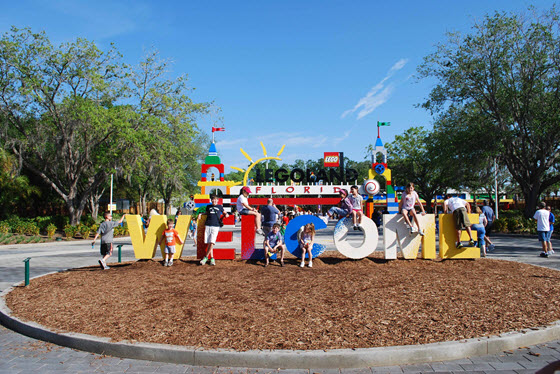 Photos supplied by Viator
Love Lego…then why not visit the 150-acre LEGOLAND Florida theme park.  Located in the city of Winter Haven, 45 minutes from Orlando, this park features over 50 rides, attractions, shows and impressive Lego models all surrounded by vibrant botanical gardens.
There is so much to see and do at LEGOLAND from receiving your driver's license in a full-sized Lego-constructed Ford Explorer, to splashing around in the LEGOLAND Waterpark.
Orlando Eye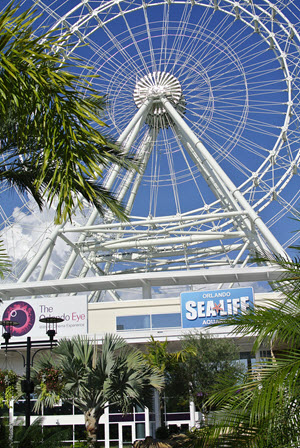 Photos supplied by Viator
Fancy seeing Orlando from 400 feet above ground, then why not book the Orlando Eye – the biggest observation wheel on the East Coast.  This brand new Ferris wheel on International Drive is part of a whole entertainment complex, which also includes Madame Tussauds wax museum, Orlando Sea Life Aquarium, shops and a food court.
Kennedy Space Center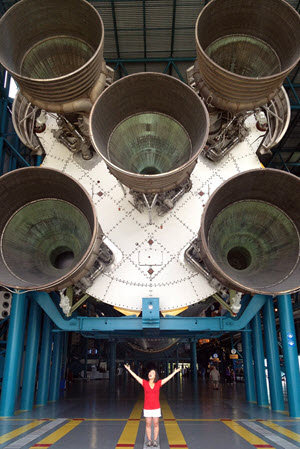 Photos supplied by Viator
Even though the space shuttle program was disbanded back in 2011, this attraction is still definitely worth a visit.  And don't worry, you don't need to be a space junkie to enjoy a day at NASA's Kennedy Space Center.  With the chance to watch interstellar IMAX movies, experience hands-on exhibits and see up close dozens of rockets – this day is sure to impress.
Why not make your day extra special and have lunch with a veteran Astronaut? Afterward you'll have a guided tour of the vehicle Assembly Building and even get the chance to touch a moon rock!  Great fun for the whole family.
Book your lunch with an Astronaut with the Space Pass Plus and the Kennedy Space Center – Ultimate Space Experience
Wild Florida Wildlife Park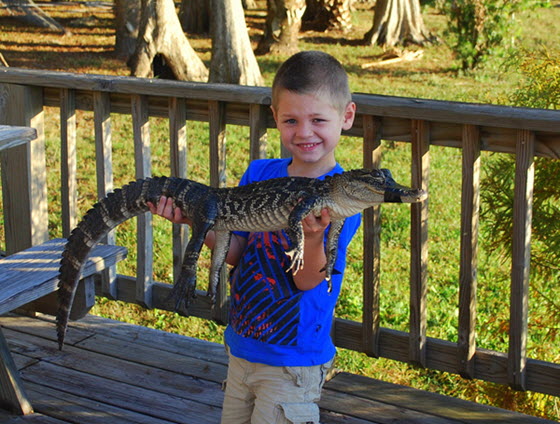 Photos supplied by Viator
Situated in the Everglades, the Wild Florida Wildlife Park has exotic animals from Africa, Australia, South America and more.  There is also a special focus on Florida's native wildlife, including alligators, white tail deer and tropical birds.
During your visit you can walk through the park on raised walkways or even get behind-the-scenes with a Viator exclusive Wild Florida tour where you can have an insider's interaction with some of the 200 different native and exotic animals.  And if you're feeling really brave you can even hold and feed an alligator.  For those of you that fancy yourself as a zoo keeper, why not book a Viator VIP Wild Florida keeper-for-a-Day experience.  Learn all about the animals, what and how to feed them and how they live.  Then finish off with a 1-hour airboat ride and a delicious barbeque lunch at the Chomp House Grill.
The Everglades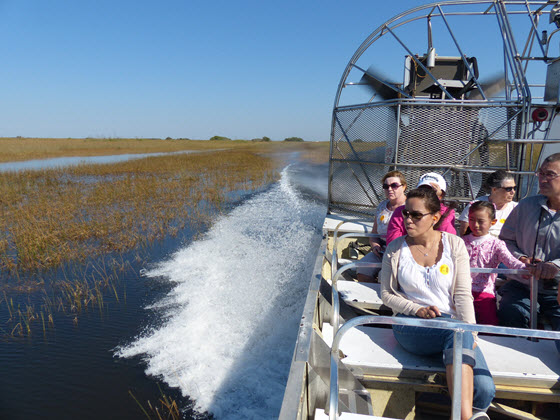 Photos supplied by Viator
Your trip to Orlando wouldn't be complete without a visit to the Everglades.  Starting at the Kissimmee River near Orlando, you can take a tour of the protected swamps and marshes on an airboat. During your Everglades airboat tour you'll glide down the river and see native wildlife, like bald eagles, sand hill cranes, herons and osprey.  Don't forget to head to the visitor center at Big Cypress National Preserve, which holds great exhibits for kids and an outdoor, water-filled ditch popular with alligators.
If you want a more educational tour for the kids, why not book a hands-on experience where the whole family gets a chance to learn about the anatomy of the alligator.  Or if you want to enjoy two of Florida's most popular destinations – Florida Everglades and Miami, why not book a Miami Day Trip and Florida Everglades Airboat Ride in one.  Start your day looking at the alligators and then head to Biscayne Bay for some sand, sea and shopping.
As well as attractions and amusement parks Orlando has a plethora different tours and activities you can experience.  From the air with an Orlando Hot-Air Balloon Ride, to land with an ATV off road experience, and even sea with a Clearwater dolphin encounters, there is much more to Orlando Florida then you think.
See more great Viator coupons and deals!