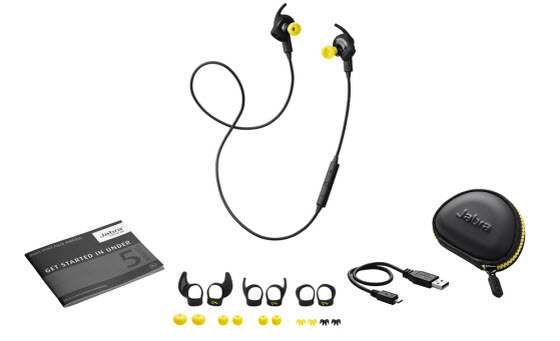 A lot of people start exercising more in January because of New Year's Resolutions. For me, I start officially training for the Indy Mini Marathon every January. It's the biggest half marathon race in the country and I am lucky enough to have it in my backyard.
I don't really consider myself a runner, but I do love the feeling of success from training for and completing the Indy Mini. I do a lot of training on my treadmill at home and am spoiled by being able to place music inside. But when it comes time to taking my training outside, I HAVE to have music. I pretty much can't run without it–at least not very far.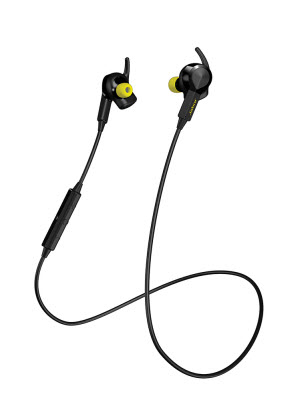 I've tried a lot of different headphones and am excited to now be trying the Jabra Headphones courtesy of Best Buy. What sets Jabra apart? First of all, the Jabra Sport Pulse Wireless earbuds are wireless. WIRELESS! I am always having trouble figuring out where to run the wires. My husband runs them up his back. I run them up my arm. Inevitably I end up swinging my arms at some point and yanking them out of my ears. Running without having to worry about those wires will be a huge step forward (see what I did there?).
Next, they are actually a whole training solution, not just headphones. What does that mean? They include in-ear biometric best heart rate monitors. That's where the "Sport Pulse" part comes in. Want to evaluate your fitness levels to better optimize your training? You'll be able to easily track your heart rate throughout your workout. This especially becomes important to me as I start adding on more mileage later in my training. Pushing yourself too hard can result in injury and after all that training, the last thing I want is to end up not being able to race.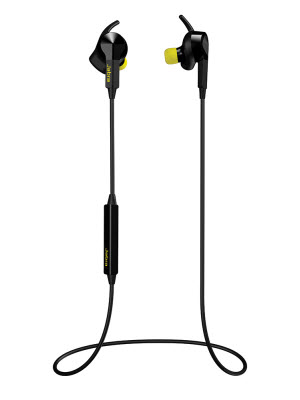 The headphones are compatible with smartphones with Bluetooth capabilities, which are just about all of them these days. They have immersive Dolby Digital Sound, which means you are going to hear your music perfectly whether you are walking, running, cycling, or whatever else you do for exercise. They also include wind-noise reduction. If you exercise outside in the Spring in Indiana, you know exactly why you need that!
You can set goals based on distance, time, or calories burned and you will get real-time voice coaching through the headphones. Just download the Jabra Sport Life app to get started.
One of the other things that I really like are all of the controls available. When I do my really long runs, I get bored. Sometimes I want to skip tracks because I need something that will give me an extra boost. Sometimes I need to answer the phone because the kids are at home and want to know how much longer I have. It's so nice to be able to do that from your headset rather than having to dig the phone out of the sports band.
I'm excited to try out the Jabra Sport Pulse Wireless Headphones as I start really kicking up my training. I hope that they will stay in my ears and give me the sound I need. Sometimes it is only the music that keeps me going!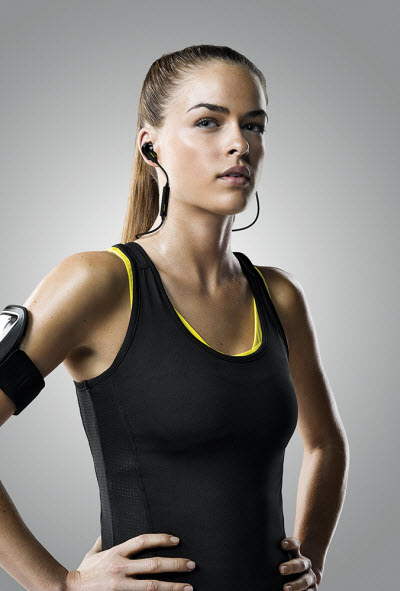 The reviewer has been compensated in the form of a Best Buy Gift Card and/or received the product/service at a reduced price or for free