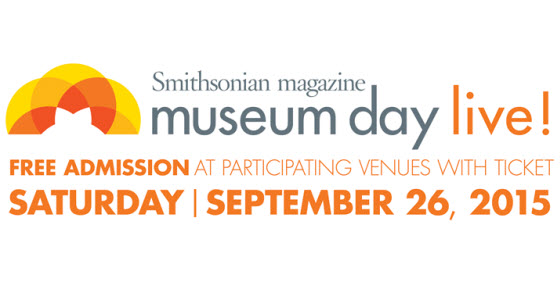 The Smithsonian Magazine is once again presenting Museum Day Live, where you can get 2 free museum tickets to select venues across the country. To get the tickets you just register for a free account on the Smithsonian Magazine site and request the ticket. You then print the ticket or display it on your mobile device. Tickets can be used only on Saturday, September 26.
What types of venues are available? You can filter by state. Here are a few that I thought sounded particularly interesting.
Conner Prairie (because it is right across the street from me!)
Indiana Historical Society
Crime Museum (D.C.)
Children's Museum of Manhattan
Senator John Heinz History Center (took the kids there in PA last year!)
Aerospace Museum of California
Kentucky Derby Museum
Zoo Miami
As you can see, there is some really great variety in the venues that are included, and you should be able to find one that is relatively close to you no matter where you live.
Will you take advantage of the free tickets? Where do you want to go?