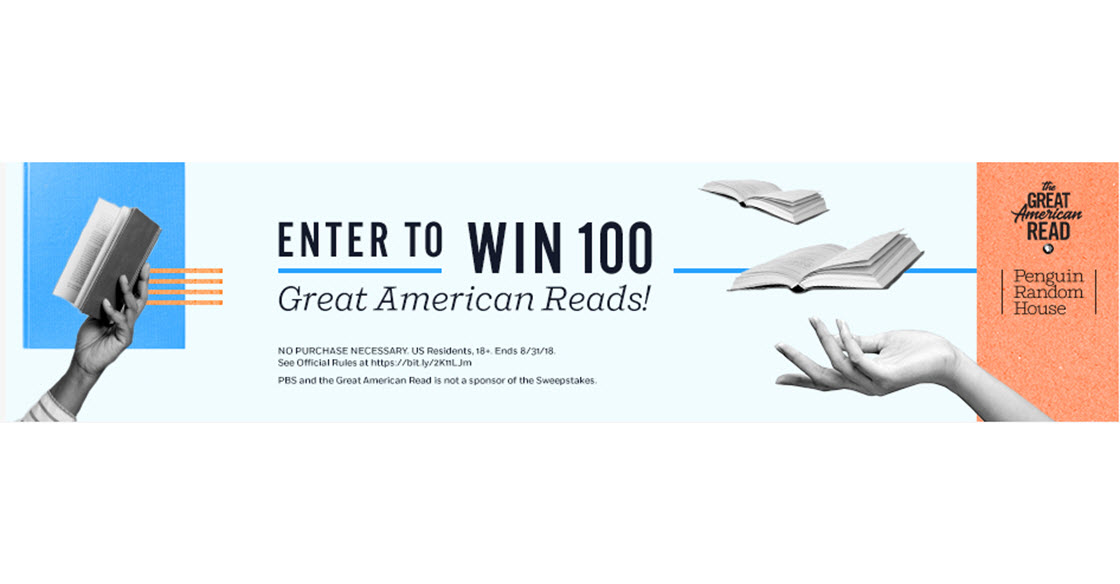 Penguin Random House has been running some great contests, and this is one of my favorites!
Have you ever heard of PBS' Great American Read series, which profiles America's most beloved books? Hosted by Meredith Viera, it is a virtual tour of 100 popular books ranging from "1984" to "Twilight."
It's a mix of old classics like "Wuthering Heights" and new "classics" like "The Help." Quite a few of the books my kids have enjoyed (as opposed to just READ) in school are on there like "The Outsiders," "The Book Thief," and "The Picture of Dorian Gray." Some of my own favorite books made the list including "The Godfather," "Frankenstein," (thank you Mr. Bracher) and "The Alchemist."
One of the cool things about the site is that you can print the list, including authors, and mark off the ones you have already read to see which other ones you might want to read.
You can enter the contest to win all 100 books plus vote for your favorites on the list. The contest ends August 31, 2018.
Do you agree with the list? Which books on it are your favorite? Which do you think shouldn't be included?