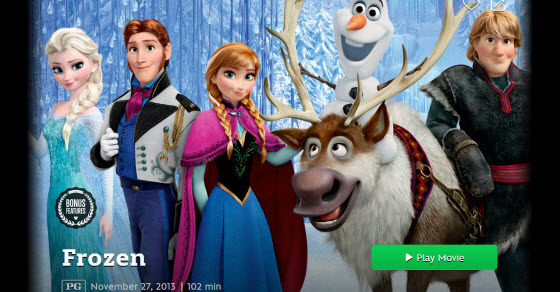 It's finally here! Our copy of "Frozen" has arrived from Amazon (thanks to a birthday present to my daughter from her grandmother). I saw quite a few parents posting pictures of themselves buying Frozen at their local stores today or of their kids already watching it. While my daughter was busy opening up the Blu-ray/DVD set, I was anxious to see how the new Disney Movies Anywhere account would work with it.
I had already signed up for my Disney Movies Anywhere account a few weeks ago and attached it to my iTunes account. (If you need to figure out how to do that plus get your free copy of the Incredibles, check out my detailed instructions.) The problem for me is that I do not buy movies from iTunes. So would it actually be of use to me?
I can tell you already –yes!
When I opened up the movie box, the first thing that I saw inside was the normal flyer to get my Disney Movie Rewards for the movie. But it also mentioned using the code to watch the movie "anywhere."
I logged into my Disney Movie Rewards account and put in the code to get my Disney Movie Rewards points. When I did, not only did I get a message that I earned 150 points for the movie, but I also saw this:

Could it really be that easy? I can now access my copy of Frozen through the Disney Movies Anywhere site and apps? 
Sure enough, when I go into Disney Movies Anywhere, I can now see both my copy of The Incredibles (which I got free for signing up for the site) and the copy of Frozen.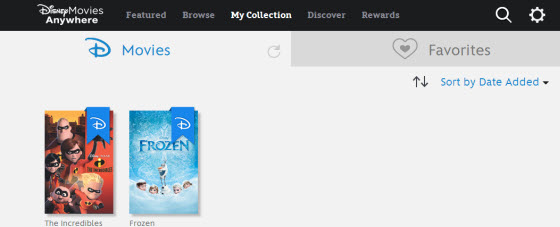 So do yourself a favor as soon as you buy Frozen or any Disney movie from now on. First make sure that you have your Disney Movies Anywhere account already set up. Then grab that code inside the front of the box before you lose it and add the movie to your account.
Have you tried Disney Movies Anywhere yet? Did you find it easy to add "Frozen" to your account?