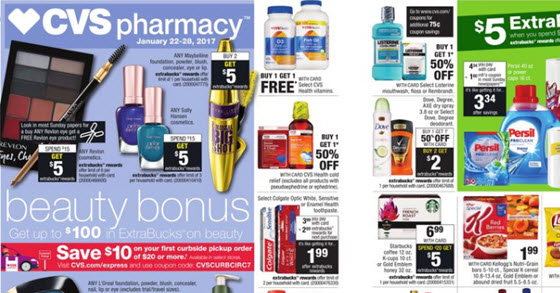 I never used to think of CVS as a place to do general shopping until I was sitting with my family waiting for flu shots last fall. While we were waiting, we could see everyone at checkout and what they were buying. Some people were just popping in to grab a gallon of milk. Some were filling up carts with gifts and cards. What was most interesting to me was that people were NOT just buying "drugstore" items like I had always assumed people shopped at CVS for.
So I started paying more attention to CVS Coupons to see if I could shift some of my other shopping over to CVS and save money. Sure enough, I found that items I was buying at the grocery store were often cheaper at CVS and I could use coupons on top of that. Now I go out of my way to combine their coupons with their Extrabucks opportunities for maximum savings. The real key is knowing what is already cheaper than anywhere else and then using the coupon.
Here's a great example of how you can get Herbal Essence shampoo for $1 by combining the coupons and Extrabucks. Normally I wouldn't buy Herbal Essence for the kids, but at that price, I can't pass it up.
Consider a lot of different items at CVS that you might be buying other places for more money. I bought ALL of my family's Christmas stocking stuffers there using a 20% off coupon. They ranged from snacks to beauty products to fun socks.
Saving money doesn't have to be hard when you look in the right places. Clipping coupons doesn't make you "extreme" or a hoarder. It's about finding the deals that fit for your family and only buying products you will actually use.