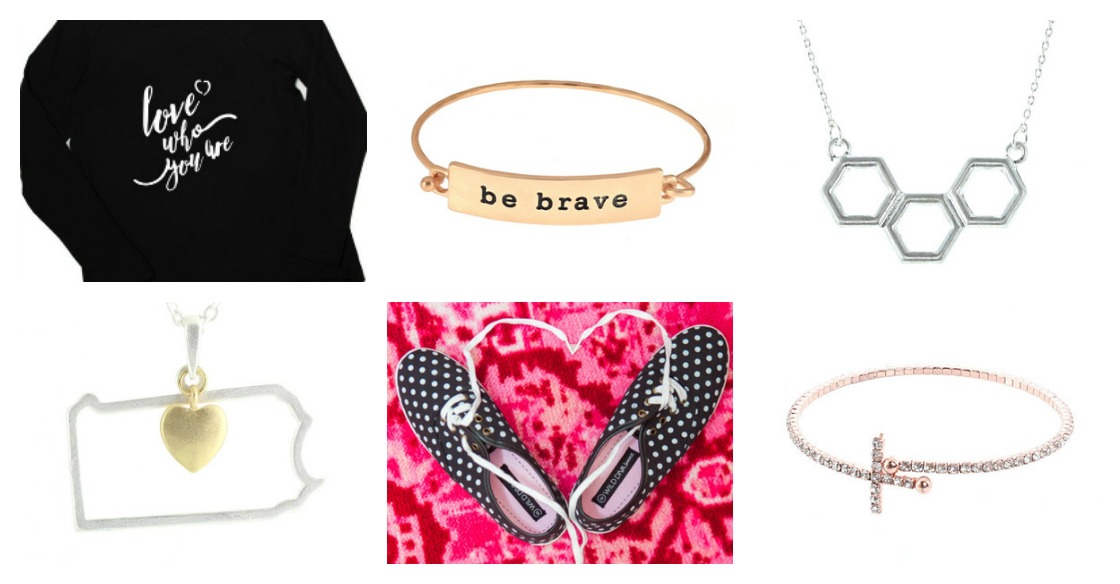 I consider myself a pretty savvy deal shopper. So how in the world did I miss Cents of Style for so long? I met up with them at a conference last week and was blown away by their site and their business model. There isn't a single item on the site that I looked at and thought "No way would I pay that!" Let me tell you a little about why I love them.
First, I am terrible when it comes to fashion. I am a basics kind of girl when it comes to clothes, so I have to use accessories to jazz up my outfits. Cents of Style makes it easy to see a handful of the trendiest accessories for the season in one place. I can order a couple of pair of earrings and a few necklaces to change up my whole look for the summer. I wish that I was adventurous enough to wear some of the REALLY fashionable stuff on the site, but….baby steps.
Second, I lose jewelry. I'm awful about it. If I am not super careful, I misplace my earrings every time I wear them. It's why I never take off my wedding band or my bracelet with my kids' names. I don't trust myself with really expensive jewelry. If anything costs over $100, I won't take it on vacation. $10 earrings or a $20 necklace are perfect for me.
Third, free shipping on everything. Free shipping on everything!! That includes their big Style Steals and Fashion Friday deals. Did I mention those? Oh yeah….
Fourth, Style Steals and Friday Deals. Every day they feature a deal on a different item and on Fridays the deals are super amazing. It's worth going back to the site everyday just to see what is new!
Not only have I found a number of things I love on the site for myself (I'm wearing a pair of their dangle earrings right now), but I have found some great gift ideas for my teens and tweens.
If you love good deals on quality items, you need to head over to Cents of Style today and see what you have been missing!