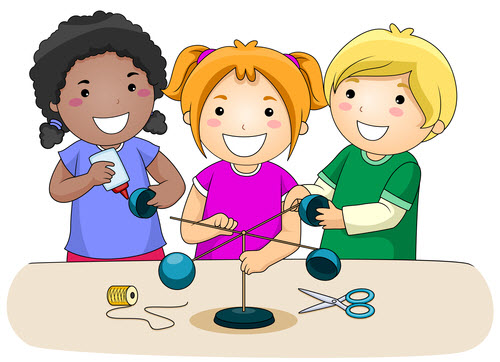 Another week, another group project at school. If your kids are over the age of 8, you've probably experienced one or two of these. If your kids are teenagers, you probably hear about them every other week. Group projects are probably directly responsible for about 67% of the tears in my house.
I'm sure that teachers have a great reason for assigning them. I've actually spent the last couple of months trying to figure out what those reasons might be. I've finally come up with a list of all of the wonderful things my kids are learning from group projects.
Not everyone cares about school as much as you do. I know it's surprising, but some kids are totally okay with flunking assignments. Especially ones that have to be done outside of school hours. Use this to your advantage someday.
Many times in life you will have to work with people you don't like. In fact, I've never been on a team where I liked every single person, even when I picked the team myself. Chances are good that in the real world of work there will be someone you really hate working with and it will seem like you get assigned to work with them all of the time until you finally quit.
If you want something done right, do it yourself. You might have asked that kid to paint the box black and she painted it white. You have two choices…either accept the white box or paint it yourself. There's no use complaining and getting all worked up over it.
There's a fine line between "reporting things" and tattling. I'm not sure where that line even is. Some teachers genuinely want to know who in the group is participating or not. Most the time, they don't care. They just want the project done. Weigh your options careful before becoming the tattler to a teacher who doesn't care.
People will use you. There will be people in the group who know that you will do the work and that you will do it well. They may find their way into your group on purpose just because of that. They are perfectly content to let you do everything and then they walk away with the same grade as you.
Parents end up helping. Half the time you end up having to get your parents to help you because either your group isn't helping, you procrastinated, or the assignment goals are unrealistic.
You better thank your parents. Because they won't be happy they had to step in. They've already been through school and done their own projects (that their parents probably also helped with).
Always keep spare white poster board in the house. You just never know when you are going to need it.
Life's not fair. That's pretty much the key takeaway from every group project. Things go wrong. People get angry. Grades aren't what you expected. Plus everything I listed above. But it's actually a really good preview of what is to come in your future employment life.
I'm sure that there have been a few group projects where my kids really enjoyed the experience; I just can't think of any off the top of my head.
I'll leave you with just a few things to lighten the mood of this (somewhat) snarky post.
My favorite Group Project memes!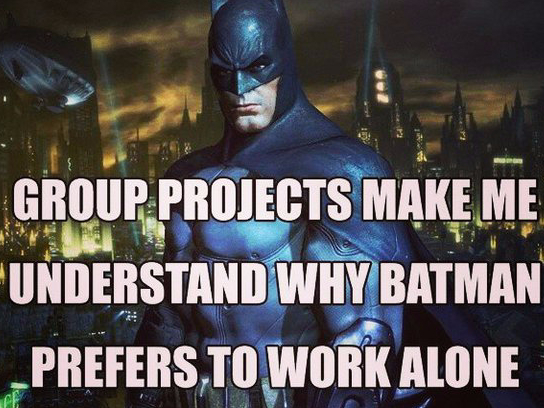 (Source: Business Insider)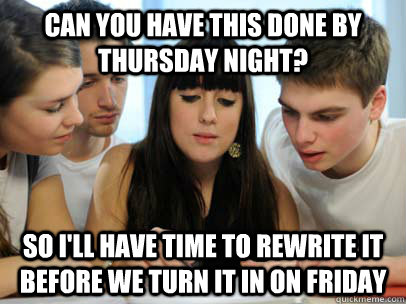 (source: QuickMeme)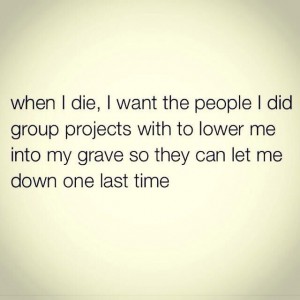 (source: The Group Dynamic)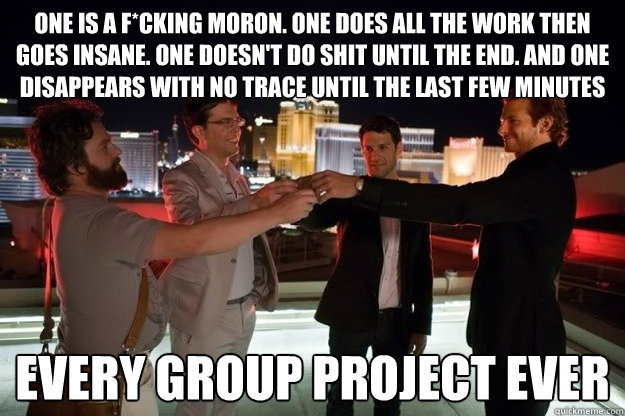 (source: Quickmeme)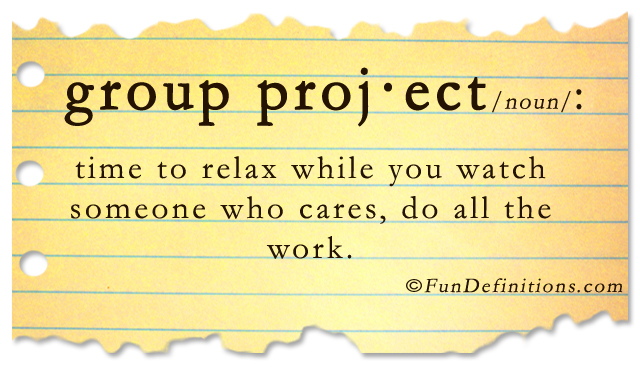 (source: FunDefinitions.com)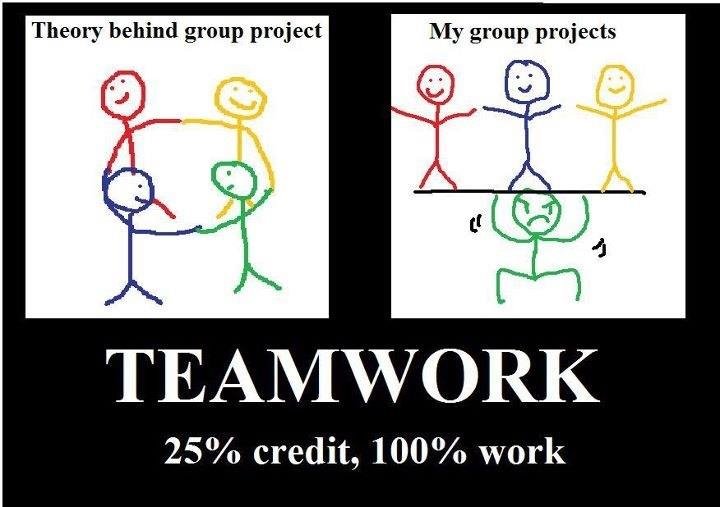 (source: Quotesgram)