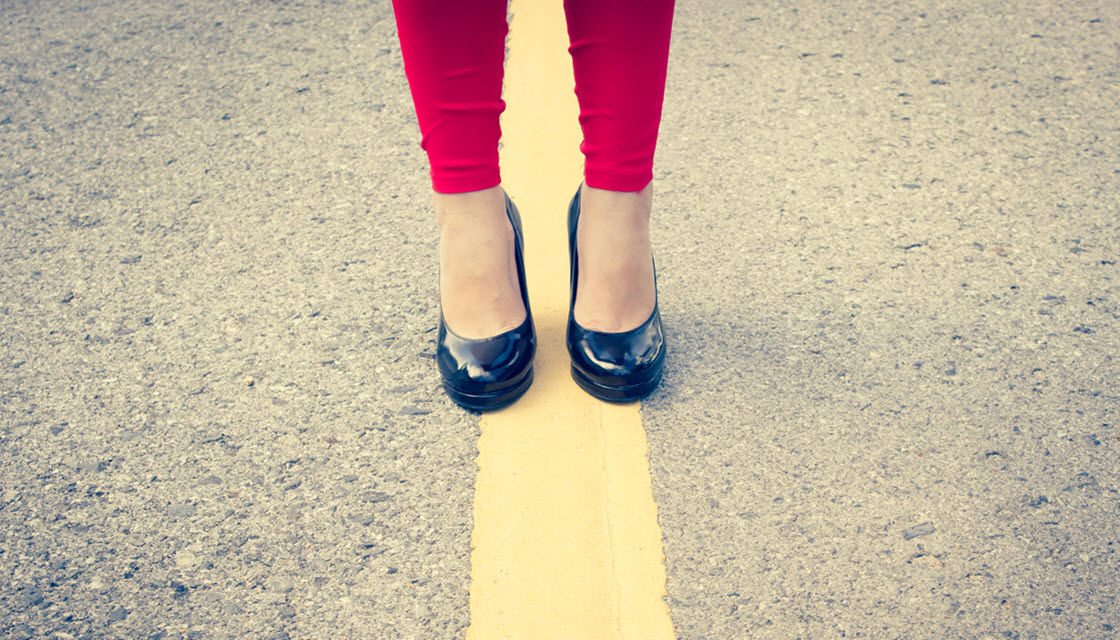 Every day I feel like I am straddling a line. People throw around the words "work at home mom" and "mompreneur" like it's easy to explain. I work from home, but I have kids. I have a job, but it's a home office. That seems simple. And yet I always feel like the grass is greener on the other side. Like I'm missing out or messing up because it's impossible to try to be everything to everyone.
Today I came to an epiphany that it doesn't matter which side I lean toward: I'm exactly where I am supposed to be right now.
Sometimes I am jealous of women who have made huge careers out of their lives. I see women in my industry who fly around taking meetings with important people. They are successful and accomplished and manage teams of people who adore them for their charisma and dedication to their work. They don't turn down conferences because of choir concerts or speech meets. They can be anywhere at anytime doing whatever they need to in a fast-paced world. They are smart…so smart. And hard working. I went to school for a long time to be like them. Passed the Bar Exam on my first try. I question whether I could be like that?
Then on the flip side, I am envious of the women who don't have to work for financial reasons or choose not to work because their lives are dedicated to their children, their husbands, their parents, and the other people who depend on them. They never miss a dress rehearsal or taking their elderly parents or grandparents out to lunch or a doctor's appointment. Their houses are clean and they volunteer for causes that are important to them. They may be more active in their church (pretty much anyone would be more active than I have become) and they take time to enjoy their homes and their friends. Would I be so dedicated if I had more time?
And there I am standing on a line on the middle–sometimes tipping too far one way or the other and trying to right myself before I fall over. I don't get a blog post written that should have been published, but I work at the school book fair. I take a consulting job, but I don't have time to sell tickets at the school at lunch. Lean one way, lean the other….and try not to disappoint anyone on either side.
Lest it seems I feel sorry for myself, understand that I am doing exactly what I know I should be doing. Today was one of those days where I could feel at peace and know that I am exactly where I am supposed to be right now. Am I running a huge company, making it rain with money every time I cash checks? Nope. Am I here when my kids need picked up from 100 school activities or need help on a last-minute school project? Yep. Am I volunteering as much as I should be or working out as much as I would like? No way. But do I answer the phone any time a friend calls? Absolutely.
Being content with where YOU are, no matter where that is, is so important as a mom…a parent….a PERSON. Judging your life by what someone else accomplishes or even what you accomplished yesterday isn't going to get you anywhere. If you need a change, make a change. But if you can sit down at the end of the day and reflect on the good and important things you did that day, you are where you are supposed to be.