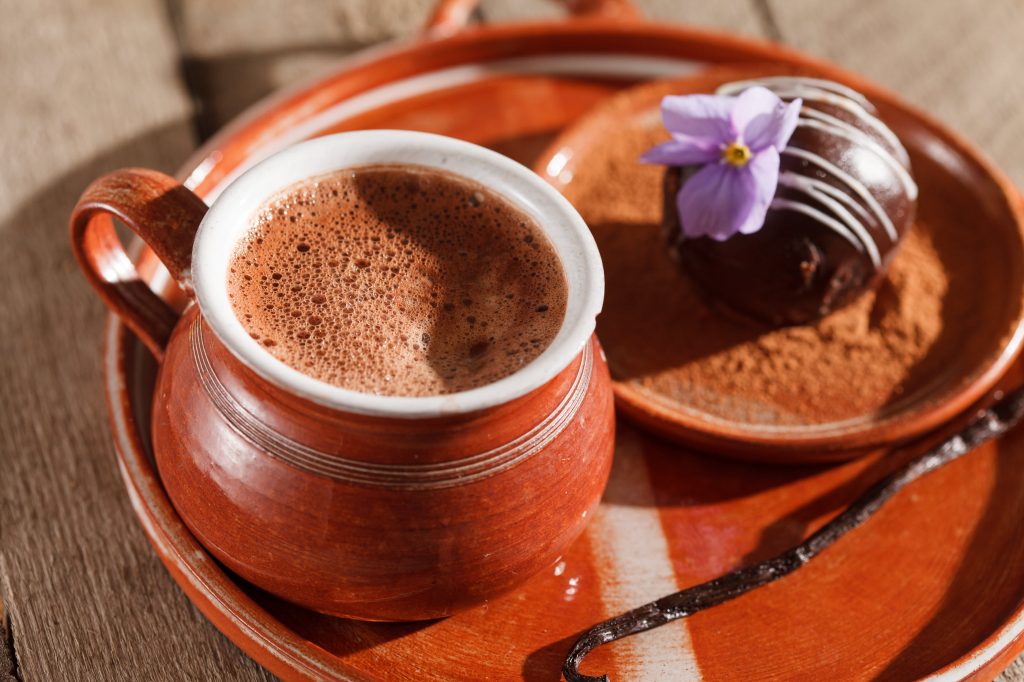 When I was scrolling through Facebook the other day I stumbled upon the most mesmerizing video. How to make hot chocolate bombs! I had never even heard of them before, but I knew I had to make (or find!) some. So I set about learning about both.
What Are Hot Chocolate Bombs
Although the name sounds a little scary, hot chocolate bombs (sometimes hot cocoa bombs) are essentially a ball of chocolate filled with goodies that you put in a mug and turn into hot chocolate. Do not get these confused with chocolate bath bombs or you will be sorry! These are meant to be made with hot milk or water (depending on what they are filled with).
Generally you take one "bomb" and put it into the bottom of the mug. You then poor the hot liquid over the bomb until it melts the outer chocolate sphere and lets out all of the other ingredients. Inside will likely be some hot cocoa mix or hot chocolate mix (there's a difference!) but also all kinds of other yummies like marshmallows, peppermint, or chocolate chips.
Making Hot Chocolate Bombs
To make a hot chocolate bomb, you need a mold to make the chocolate sphere. You'll coat the inside of the mold with chocolate, let it set, and then fill it. That seems simple enough but you do need to know how much to put inside each mold as well as how to seal it shut! Here are a few different instructions I found online:
And of course there are a LOT of tutorials on YouTube if you just want to follow along and watch them being made.
Where To Buy Hot Chocolate Bombs
I quickly decided that I don't need to add any extra work to my already busy holiday schedule, but I really want hot chocolate bombs! So I started looking for places to buy them.
The easiest place to buy them is the easiest place to buy everything–Amazon. But I suspect they will sell out soon. And they only have a couple of options. All of them that I found on Amazon come with mini marshmallows inside. Not super exciting but good in a pinch and probably cute for white elephant gifts.
Thinking that this is something that would be best homemade, I went for my favorite site that sells things other people make that I wish I could make myself–Etsy! I was not disappointed!
Etsy has MANY sellers who are making hot chocolate bombs of all different varieties. They start in price at about $3.50 each and you can get gift sets of 4 for $18. And they have so many flavors! Depending on the seller I have seen:
white chocolate
mint
hazelnut
s'mores
caramel
red velvet
peanut butter
toffee
And probably about 40 more different combinations! I even saw some in different shapes such as Christmas trees and hearts.
Whether you make your own hot chocolate bombs or buy them online, I think I can safely say they are one of the highlights of 2021!!