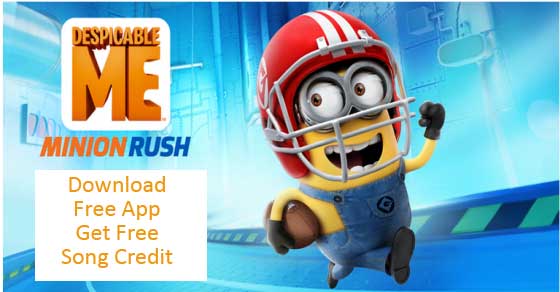 My daughter accidentally discovered a great free offer for you last night. Her friends were talking about this cool game, Despicable Me Minion Rush, and she wanted to know if she could download the app to her tablet. After checking it out, we told her that she could since it was free and had good review.
A few minutes later, I got an email from Amazon that I qualified for a free $1 MP3 credit. Bonus! Not only did we get a fun app for free but now we get a free song, too. (Some songs are .99 while others are $1.29)
I don't know how long this will last and I don't even see anything on Amazon about it, but get it while you can!
(and thanks to Greg Hoffman for testing it for me to make sure that it is still working since each account can only do it once)