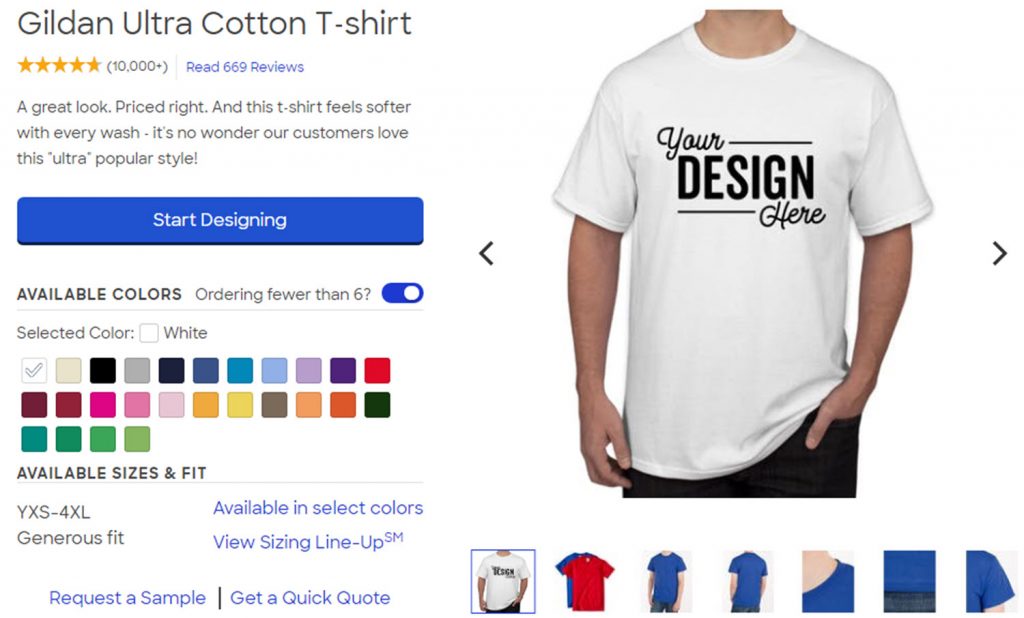 My kids have been in so many school groups where we have needed to order small-ish quantities of shirts. When I say "small-ish" I mean maybe 10-50. A lot of times the shirts end up being $15 or more because the less you have printed, the more expensive they are per shirt.
If you are looking for quality shirts that you can design quickly with your own image, colors, etc., CustomInk is a terrific option. Simply choose the shirt color you need and then upload what you want printed. You can even use their templates.
One of my favorite parts of the system is that you get your quotes automatically, so you can see that (for example) you would save $2 a shirt if you order 13 shirts instead of 10. You can see where the breaking point is to get the shirts down to the price you need them for. Again as another example, you can see that you can get 50 white shirts for as low as $6.78 each. Change it to a black shirt and they will be $8.01 each.
The interface is so easy to use that you can easily see what you are getting. When I put in my number of shirts, I can see that I am paying for printing on the front, getting 2-week free delivery, and no additional charge for the artwork set-up.
CustomInk has a lot of other products as well if you are looking to do end of year gifts for a group or fundraising.
Printing custom products does not have to be expensive anymore! Check out CustomInk to see how easy and fast you can get shirts made for your group.