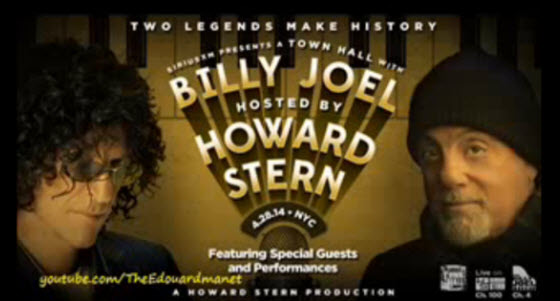 I love Billy Joel. Hands down he is one of my favorite performers ever. Seeing him in concert literally made me pee my pants (TMI?). I had tickets to see him again on March 4, 2003, and unfortunately was detained in a hospital room after having given birth the day before. In all the craziness of having the baby, one of the things that kept occupying my mind was that I was going to miss the concert!
I've been listening to the Billy Joel station on XM Radio since the day it started. Every single time I get in the car. On the way to Zumba Monday night I discovered that I was missing the Billy Joel Town Hall hosted by Howard Stern. My husband, who knows and is okay with my Billy Joel obsessions, sent me the link today to listen to the whole Town Hall online!
I loved hearing all of the stories from his life and especially the stories behind the songs. I had always been confused about how he was both Jewish and Catholic, and he explained all of that. He talked about depression and music creation and everything in between. He was incredibly open about so many topics that it made me love him anymore. Hearing him launch into the songs interspersed during the interviews was amazing!
If you're interested, here's the full version. It's about 2.5 hours long but worth it!