I usually skip over most newsletters because I get so much email. I do a quick peek to see if something is really important and delete everything else. Today was one of those days that I was glad I was paying attention!
The Cardstore.com newsletter had a link to their new Awkward Family Birthday Cards, based on real images uploaded to the Awkward Family Photos website (which I am addicted to). Although they did not have one of my favorite birthday picture on the site (the one with the creepy sibling looking over the birthday child's shoulder), they did have some other favorites. Here are a couple that I loved…and the text under the pictures makes them even funnier!
Grandpa with a Hammer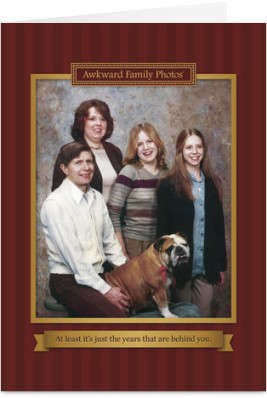 Weird Family Pose with Dog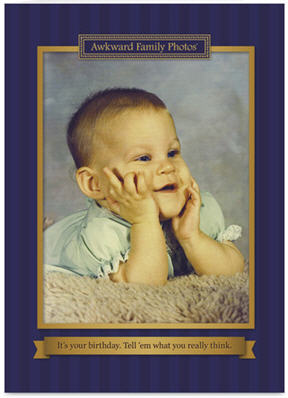 Kid Accidentally Giving the Finger
Anyone can stage a funny photo, but the fact that these were not staged makes them that much funnier.
Cardstore is running a promotion right now–15% off all orders, Use Code: CAH2748, Valid thru 7/31/12. You can order the cards on the site and have them sent directly to your friends and family. Check out the entire Awkward Family Photo Cards collection.