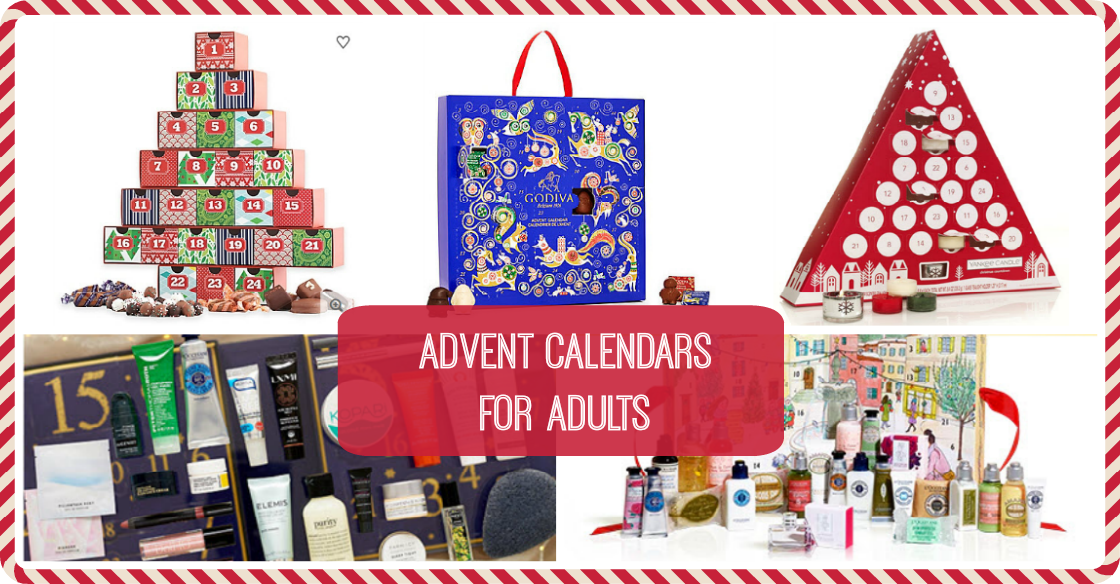 Every year I pick my kids up a cheap little advent calendar with mediocre chocolates. I usually try to find them for about $3. The kids like the chocolate, and it's a fun way to count down the days until Christmas.
So I was thinking….why shouldn't adults get an advent calendar as well so that we can celebrate with the kids? I started investigating and found a few different options depending on how much you want to spend and whether you are into DIY or not.
DIY Advent Calendars
This is by far the best option that I have found, but you do have to do a little work yourself. First you buy one of these boxes on Etsy: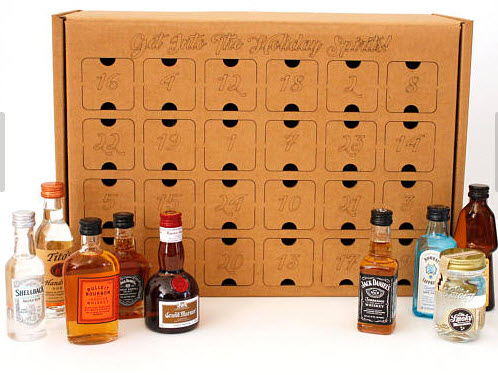 Then you buy all the little bottles of what you want to fill the box and fill them from the backside. You can get them with 24 boxes for a true advent calendar or with 12 for the "Days of Christmas" or even 8 nights of Hanukkah. Then you can get creative with what you put inside!
If you're looking for something cheaper, consider this DIY Christmas Advent Calendar Kit for only $8.99. It's made of bags so it isn't as fancy but there's more room to fill up as well in case you want to buy bigger bottles.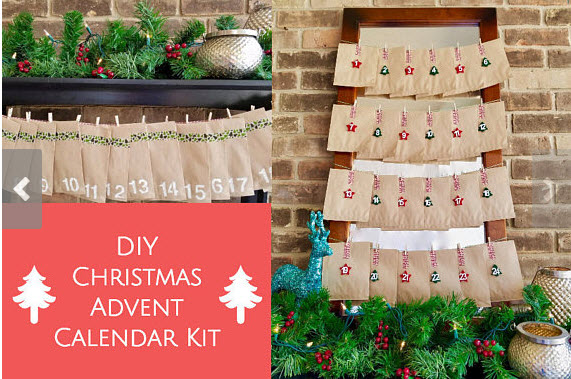 There are a lot of options in between as well depending on how big you want them to be and how much time you want to put into them. Also consider whether you want to be able to keep them from year to year.
See all of the DIY Advent Calendar options on Etsy.
Bath and Beauty Advent Calendars
These are totally unique and a bit pricey but I would love one! L'Occitane has two different advent boxes, the Signature Advent Calendar and the Luxury Advent Calendar. Prices range from $64 (products worth $105) to 99 (products worth $198).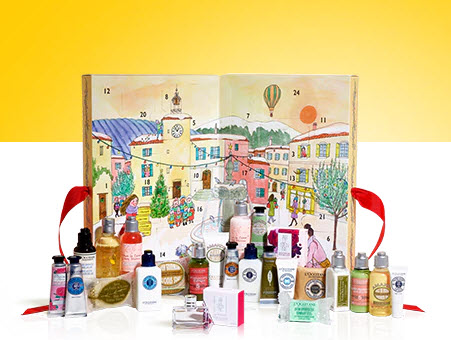 The L'Occitane boxes would make a great gift as well that could be opened after Christmas. Each box comes with 24 different high end beauty products including shower oil, hand cream, soap, perfume, lip balm, body lotion, and more.
Another similarly priced beauty calendar is the QVC Beauty Christmas Advent Calendar. It's on sale for $49.98 and includes 24 different beauty items including eye serum, concealer, makeup, lip balm, and lipstick. Brands include ELEMIS, Kopari, L'Occitane, Paula's Choice, philosophy, StriVectin, and more.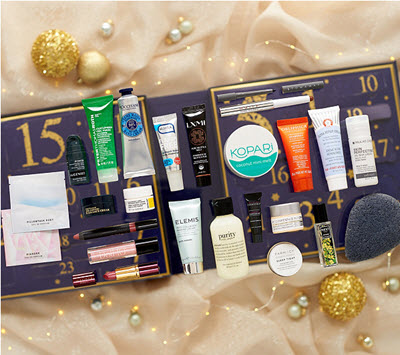 Fancy Chocolate Advent Calendars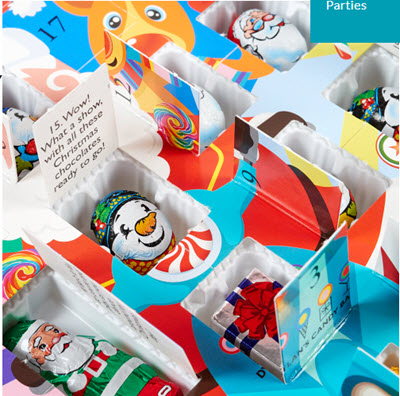 If you want to stick with chocolate but would like some higher end chocolate than the calendars I usually pick up at the dollar store, check out Dylan's Candy Bar's Christmas Advent Calendar. For $15 you get a nice little treat each day that won't make you tip the scales but will also be tasty.
I've been buying Dylan's Candy for all of our stockings for the last couple of years and can attest to the quality of their candy in general.
Another option is the Godiva Advent Calendar. It's a little more at $25 but contains milk, dark, and white chocolates both in seasonal shapes as well as seasonal wrappers.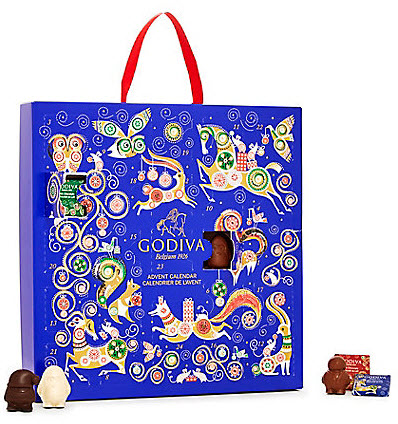 Amazon sells the Godiva one but it is $7 more expensive. Amazon also has a handful of more expensive chocolate brand advent calendars such as Lindt and After Eight.
See all the Advent Calendars on Amazon.
Another higher end chocolate and candy advent calendar is the Mrs. Prindables Holiday Christmas Advent Calendar with Assorted Chocolates.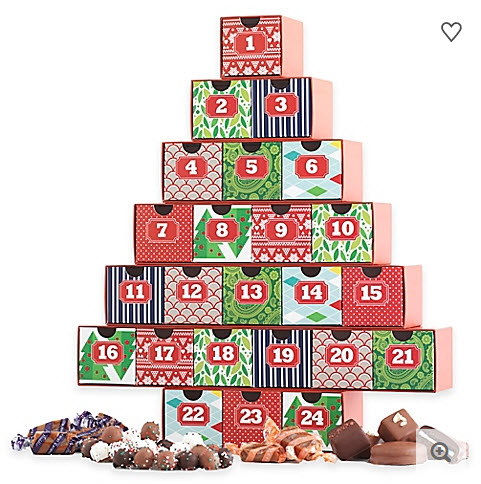 Mrs. Prindables is my go-to for chocolate covered apples, but I always love their caramels as well. Treats in the calendar include chocolate covered oreos, caramels, and more.
Cooper's Hawk 12 Nights of Christmas
If you are looking for something really fancy, Cooper's Hawk sells a 12 Nights of Christmas box for $99.99. I bought one of these last year late in the season for half off and loved it. The bottles are all 375mL which is perfect for a night where I just want one glass with my husband. This is one of my favorite advent calendars to use throughout the year because the wine is great (better?) months later.
So advent calendars definitely aren't just for kids anymore! Which would you choose?